HPS Insight
Uber: Congress' New Private Driver
November 11, 2014
1 min read
HPS has released a report analyzing the regulatory and market implications of the drastic increase in Uber use by Members of Congress. Given that this trend is likely occurring at the local level as well, the key political question is – What does it mean for peer-to-peer companies when their regulators are also their committed customers?
Key findings are:
For low dollar rides during recent Congressional campaigns, Uber has overtaken taxis in both number of rides and amount spent.
Congressional use of Uber increased from representing 0% of the market share in the 2010 election cycle to 61% of total Congressional rides in the 2014 cycle
The overall market demand for rider services during campaigns has increased since Uber launched.
From 2010 to 2014, total Congressional rides increased 84%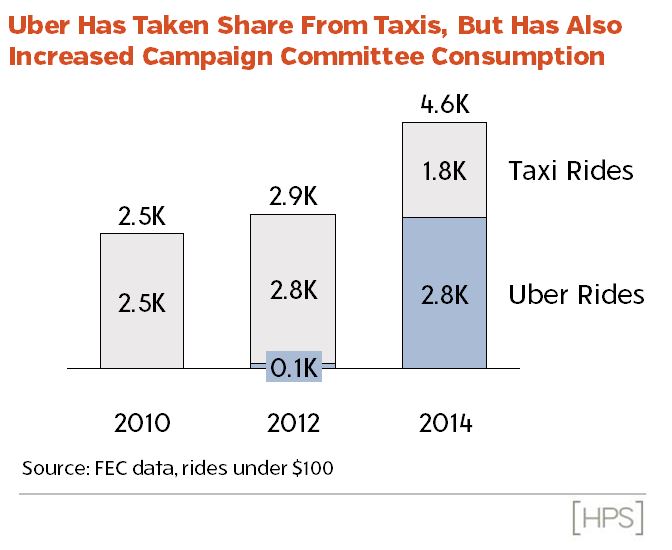 Tom Kise, Director, Hamilton Place Strategies