HPS Insight
FedNow or Later? Congress Can Speed Up The Federal Reserve's Payment Plans
August 20, 2020
7 min read
As Americans, we like to think of our country as a global leader, especially when it comes to our economy, businesses, and financial system. But many Americans would be surprised to learn that our country lags far behind its peers when it comes to a critical component of our financial system: real-time payments.
The Need For Real-Time Payments
The U.S. is alone among major economies in its lack of an around-the-clock–24x7x365–real-time payment settlement system, which would provide Americans immediate access to money moving through their accounts. Under the current system, most Americans have to wait days for their deposits and bills to clear their accounts, causing many to incur overdraft fees or turn to check cashers and payday lenders. A real-time payment system is estimated to save lower-income Americans at least $3.4 billion each year in overdraft and other fees.
Advances in online banking technology have introduced Americans to apps and platforms, such as Venmo and PayPal, which allow you to reimburse a friend or make a purchase online in what seems like real time. But the infrastructure those transactions are processed on still create delays before the funds may clear or settle in your bank account.
The good news is Congress, the Federal Reserve, economists, and the financial services industry all agree on the need and benefits of real-time payments. In fact, the Fed has been interested in modernizing our payment infrastructure for years, challenging the private sector in 2015 to develop a new system.
The Clearing House Payments Company responded, and in 2017, launched RTP, a real-time payment system that met all of the Fed's criteria. RTP sought to connect all retail banking institutions–large and small–with a goal of achieving universal coverage in 2020. A little more than two years after its launch, RTP is fully operational, designed to serve the customers of all financial institutions, and now covers more than half of all financial transaction accounts in the U.S.
With The Clearing House's RTP well on its way to achieving its goal of universal access by 2020, it came as a surprise to many when the Fed announced last August that it would launch its own real-time payment system–FedNow–by 2023 or 2024. This was a reversal of the Fed's previous position to guide and govern private-sector development of real-time payment systems.
Advantages of Real-Time Payments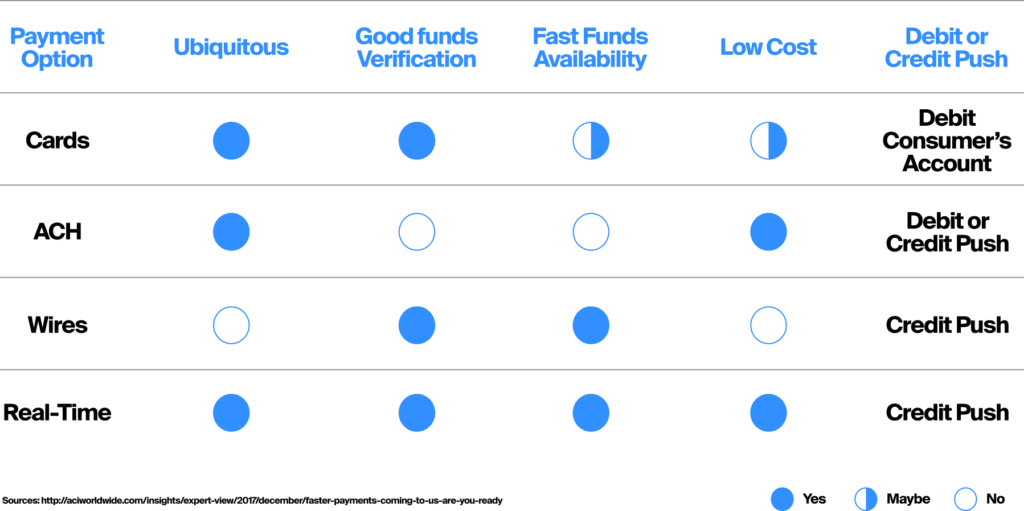 Is FedNow The Answer?
While some members of Congress welcomed the Fed's announcement of its own real-time payment solution, the Fed's decision may ultimately delay progress on real-time payments in the U.S. FedNow is at least three or four years away from being operational and, in the meantime, could restrain adoption of The Clearing House's RTP as financial institutions wait to see if FedNow is a better option.
Economists from both political parties argue that Congress should not wait for FedNow and instead focus on what the Fed can do now to offer real-time payments to Americans.
Brookings economist Aaron Klein supports The Payment Modernization Act of 2019, introduced last year by Senators Chris Van Hollen (D-MD) and Elizabeth Warren (D-MA), along with Representatives Ayana Pressley (D-MA) and Jesús "Chuy" García (D-IL), because it "requires immediate real-time funds availability. It doesn't matter when the Fed builds FedNow."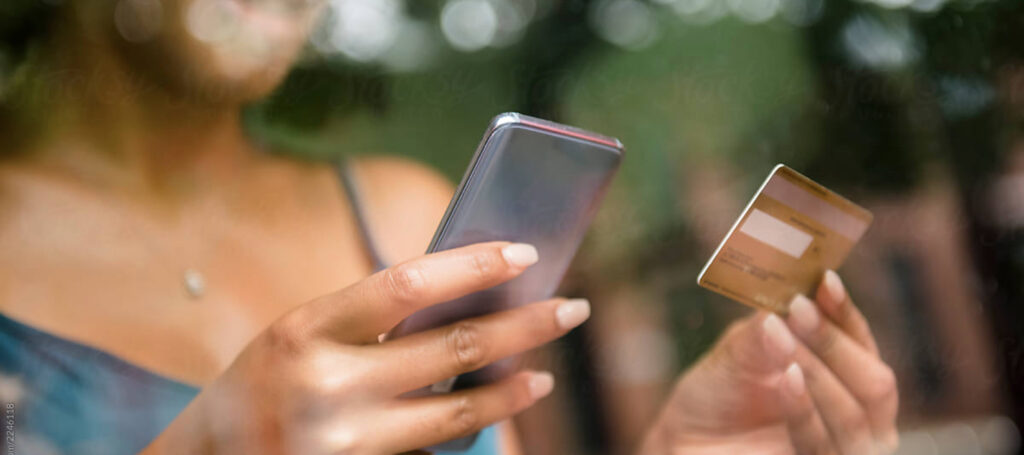 George Selgin, Director of the Center for Monetary and Financial Alternatives at the Cato Institute agrees and recently testified in front of the Senate Banking Committee that Congress should not allow the Fed to "delay a badly-needed enhancement of its settlement services any longer."
Selgin advocated for a congressionally mandated deadline to expand the operating hours of Fedwire–the Federal Reserve's current electronic funds-transfer service–and the National Settlement Service (NSS), which would allow for faster funds transfers between financial instructions and better support the private sector solutions for real-time payments:
"Instead, it should give the Fed two years within which to either place its Fedwire and NSS services on a 24x7x365 operating basis, or establish an alternative 24x7x365 Liquidity Management Tool. If Congress does not do this, I fear that Congress will overlook the most important of all steps it might take to dramatically and rapidly enhance the speed of U.S. retail payments."
The need and benefits of a real-time payment system in the United States are clear and overdue. The Fed's plan to develop its own real-time payment infrastructure may be well-intentioned but could ultimately stifle the ability to encourage adoption. Congress must continue to exercise its oversight authority and legislative powers to compel the Federal Reserve to quickly and efficiently bring real-time payments to the U.S.
Bryan DeAngelis is a managing director at Hamilton Place Strategies.