BACK
Take home pay.
Congressional gridlock has a real cost. PayAssure ensures federal employees get paid during a government shutdown, all for less than ten cents a day.
HPS was retained to reimagine PayAssure's brand story and website, creating a name and tagline, refreshed strategy, visual identity, and digital experience.
DISCIPLINES:
Brand Strategy
Identity Design
Web Design
Web Development
Print Design
Video Production
Process
Our Discovery process explored the goals, tone, look & feel, materials, and potential names for the new company. We then developed moodboards using existing creative to quickly establish a preferred brand direction. With the aesthetic universe defined, we generated multiple brand concepts that were refined and combined to create the final brand.
Brand
The final brand guidelines included the logo mark, lockup, and guidance on clearspace, typography, color, unathorized usage, and brand application across a variety of experiences. Additionally, we provided a range of logo variations for use across a wide selection of communications collateral.
Video
Using the galaxy theme and illustration style, we produced a 60-second explainer video for the The Roddenberry Foundation that brought the meaning of the campaign to life through voiceover and evocative footage.
Digital
The new website takes audiences on an engaging and emotive journey through PayAssure's mission and value proposition.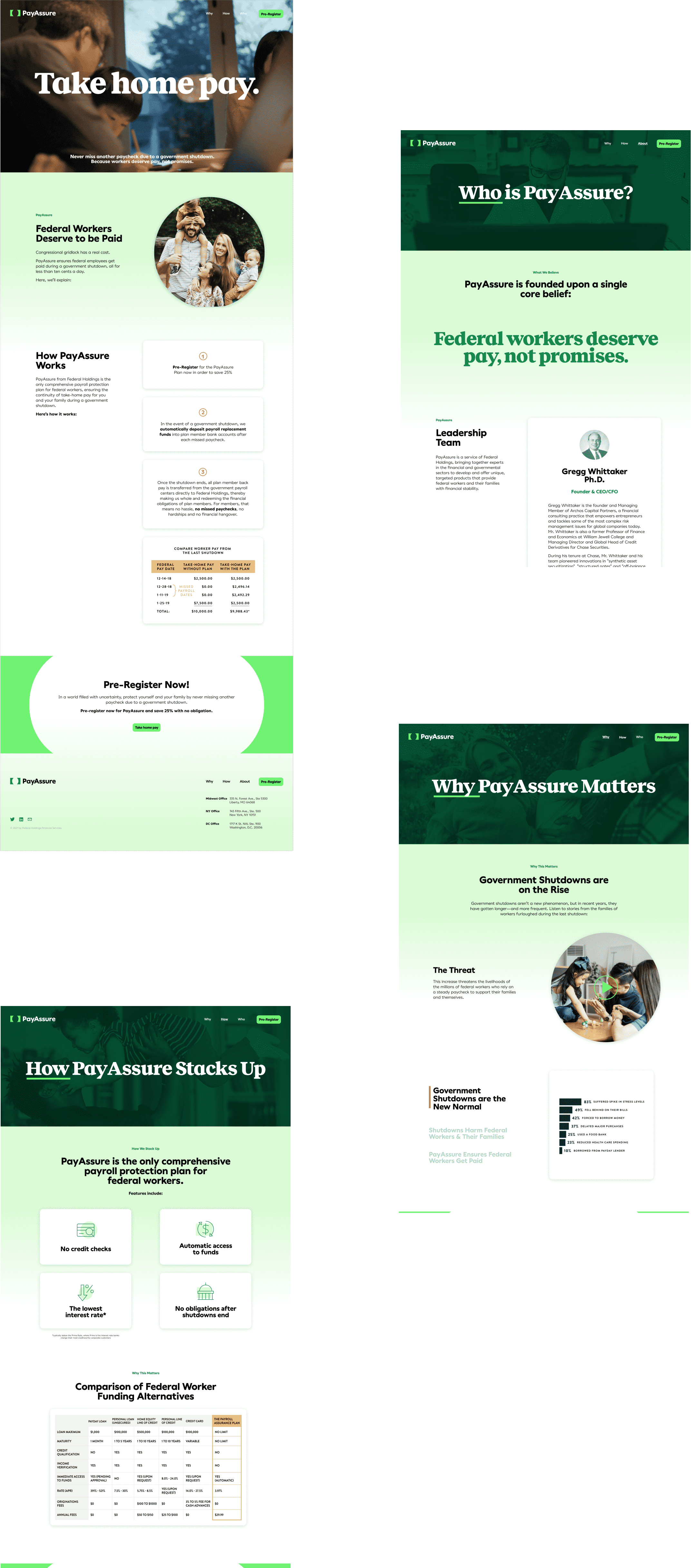 CONTACT US
Got a project?