The Rockefeller Foundation & Dr. Paul Romer
Generating Support To Responsibly Reopen America
Supporting Nobel Prize-winning economist Dr. Paul Romer's efforts to advocate for a nationwide testing plan in response to the COVID-19 pandemic.
DISCIPLINES:
Campaign Communications
Strategic Counsel
Messaging
Media Monitoring
Rapid Response
Third-Party Management
Op-Eds
Media Relations
Branding & Creative
CLIENT:
Dr. Paul Romer / The Rockefeller Foundation
Soon after many US states imposed lockdowns to control the spread of the COVID-19 virus in March 2020, it became clear that the economic damage caused by these lockdowns made them an unsustainable long-term solution to the pandemic. In order to build support for a national testing strategy that could have allowed for a responsible reopening of the American economy, The Rockefeller Foundation and Nobel-Prize-winning economist Paul Romer retained HPS to support Dr. Romer's efforts to educate and engage with the media, state federal policymakers, and businesses leaders
Our Approach
Report Writing & Design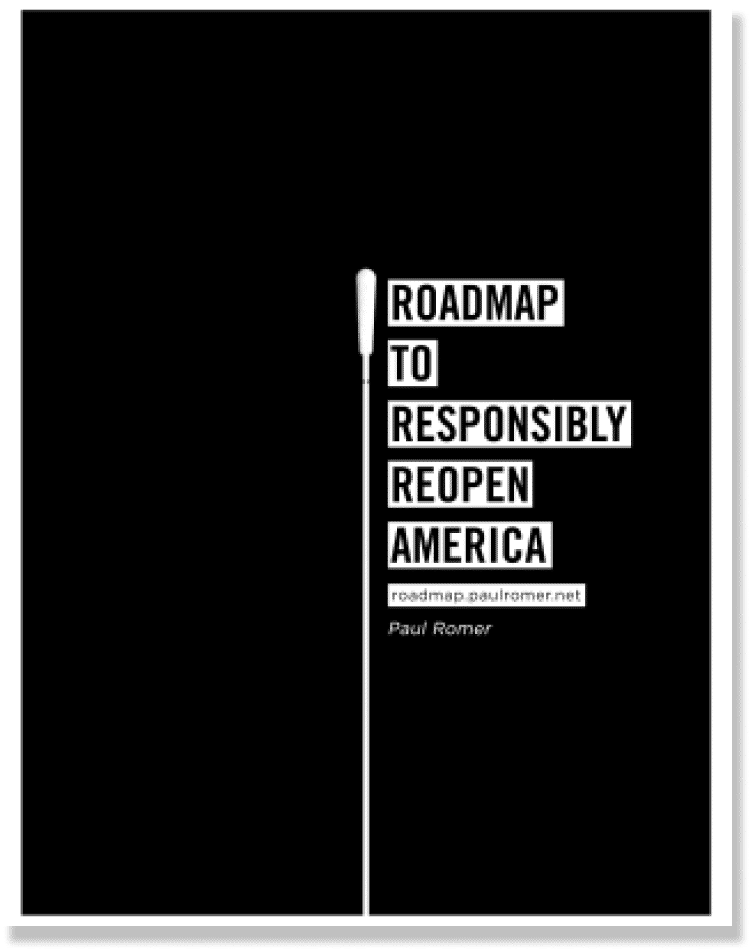 Print Advertising Production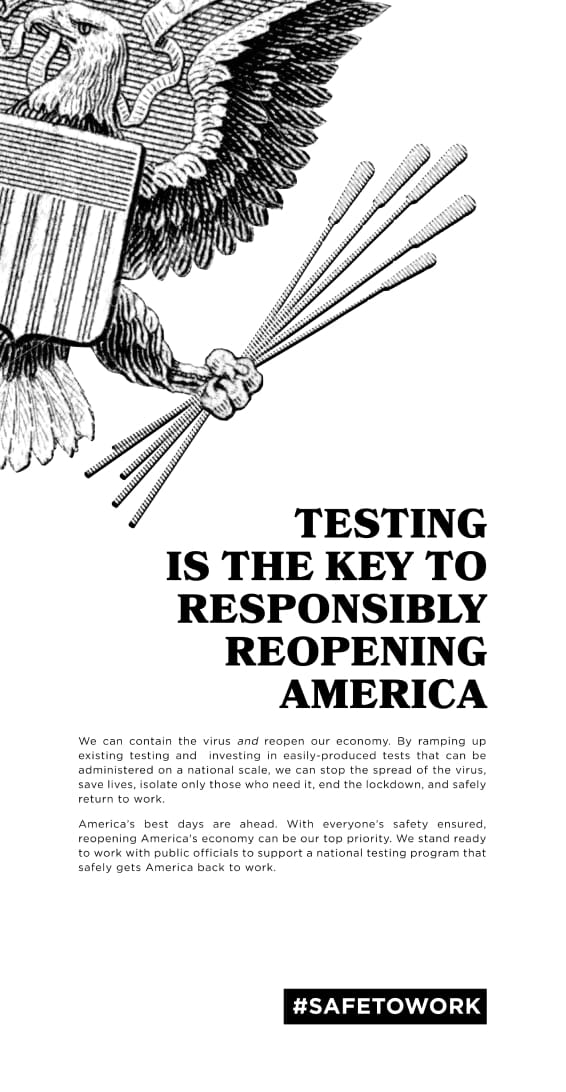 Animated Content Production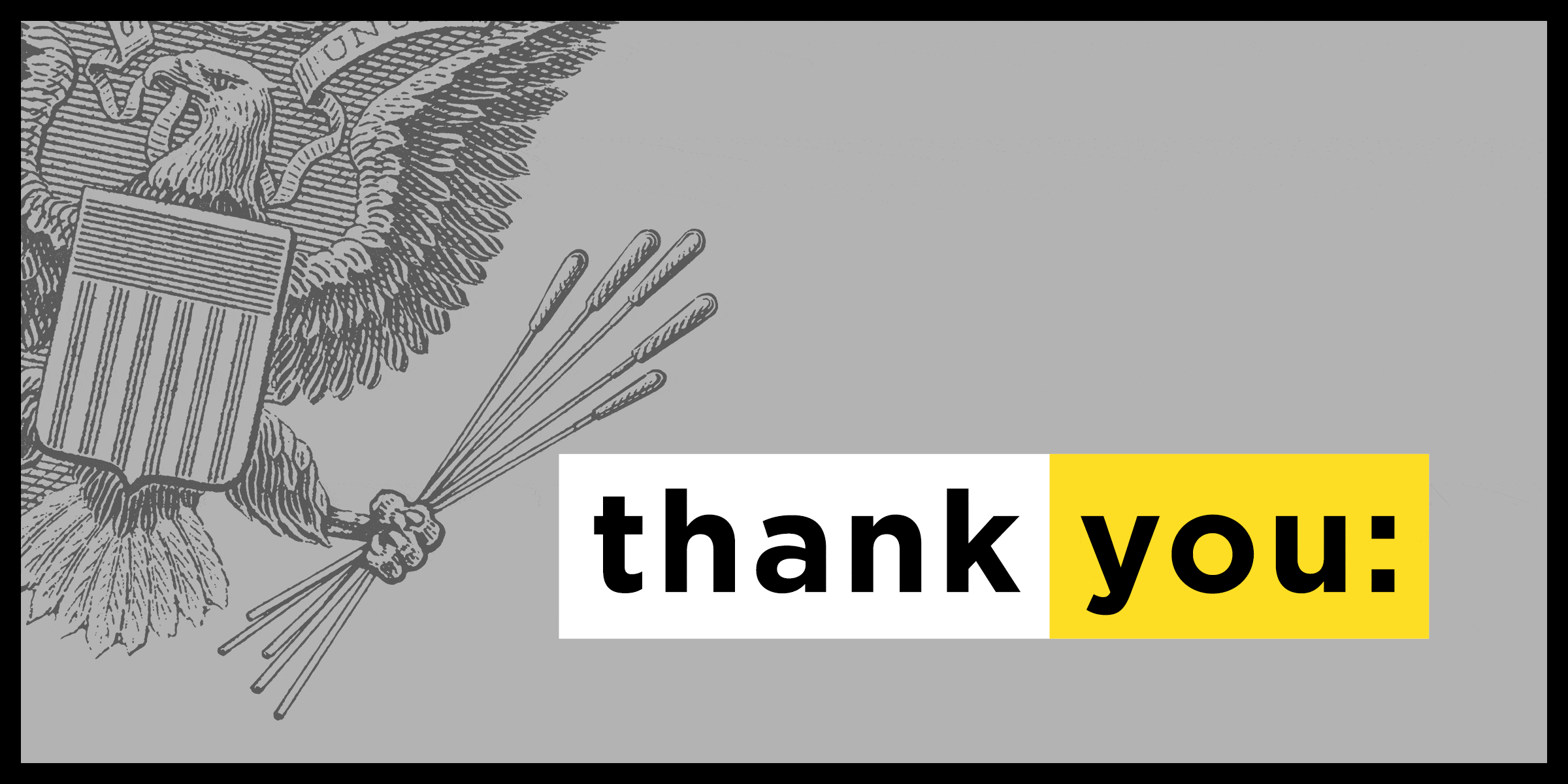 HPS worked with Dr. Romer and his team to develop the white paper laying out his nationwide testing plan, craft op-eds and messaging surrounding in support of nationwide testing, secure interviews on multiple agenda-setting news programs, and establish direct relationships with policymakers. This included:
Research and creative support: HPS worked with Dr. Romer to draft and publish the Roadmap To Responsibly Reopen America, by conducting a deep dive into the US's existing testing capacity, drafting sections of the report, and leveraging in-house creative expertise to make the report as engaging as possible.
Message development and media training: HPS converted key themes from the Roadmap into highly digestible, comprehensive messages on the need to expand COVID-19 testing nationwide. HPS then worked with Dr. Romer to on media engagement best-practices to maximize the engagement value of media appearances.
Media engagement: HPS engaged dozens of reporters and producers, securing Dr. Romer interviews, mentions, and op-ed placements in both national and regional publications, as well as appearances on nationally- and internationally-broadcast television and radio programs.
Constant contact campaign: HPS used email campaigns to develop a steady cadence of messaging that consistently reached a carefully curated audience of policymakers, media, and academics.
Policymaker And Business Leader Engagement: HPS engaged both Congressional leaders and rank-and file members, governors, a presidential campaign, and the CEOs of major US companies to create direct channels between Dr. Romer and decision-makers, generating buy-in from national leaders on the need to expand nationwide COVID-19 testing capacity.
The Roadmap and subsequent campaign generated support for increasing COVID-19 testing from issue experts, thought leaders, and eventually policymakers. Highlights from the campaign include:
Secured 93 media hits in seven weeks, including live television interviews on MSNBC's Morning Joe, CNN's The Lead With Jake Tapper, FOX Business' Varney & Company, and print mentions in outlets including the New York Times, The Wall Street Journal, The Washington Post, and USA Today.
Generated interest from close to 40 congressional and gubernatorial offices, secured briefings from Dr. Romer to members of Congress, presidential campaign staff, and CEOs.
Sustained amplification of Paul's plan via op-ed co-signed with two members of Congress, email blasts to key audiences, and research support.
Secured an invitation for Dr. Romer by a national newspaper's DC Bureau chief to speak directly with CEO-level business leaders on pandemic-related economic developments.
Generated support for increased federal support for COVID-19 testing from leaders of both political parties.