AdvaGenix
Managing A Reputational Crisis For Genetics Lab's COVID Testing Program
AdvaGenix is a CLIA-certified genetics laboratory in Rockville, Maryland.
DISCIPLINES:
Research & Analysis
Communications & Media
Political & Legal Team Management
With expertise in diagnostic testing, AdvaGenix sought and was approved by the FDA to conduct Covid-19 PCR testing soon after the pandemic started. It subsequently received a lucrative testing contract with Montgomery County, Maryland. Due to a disagreement between regulatory bodies about the lab's testing procedures as approved under the FDA's emergency use authorization, AdvaGenix was ordered by the state of Maryland to cease Covid-19 testing.
AdvaGenix hired HPS to assemble a team of outside advisors, stem the tide of incoming media attention and develop a strategic plan that reinstates the company's certification to test.
Our Approach
Website Redesign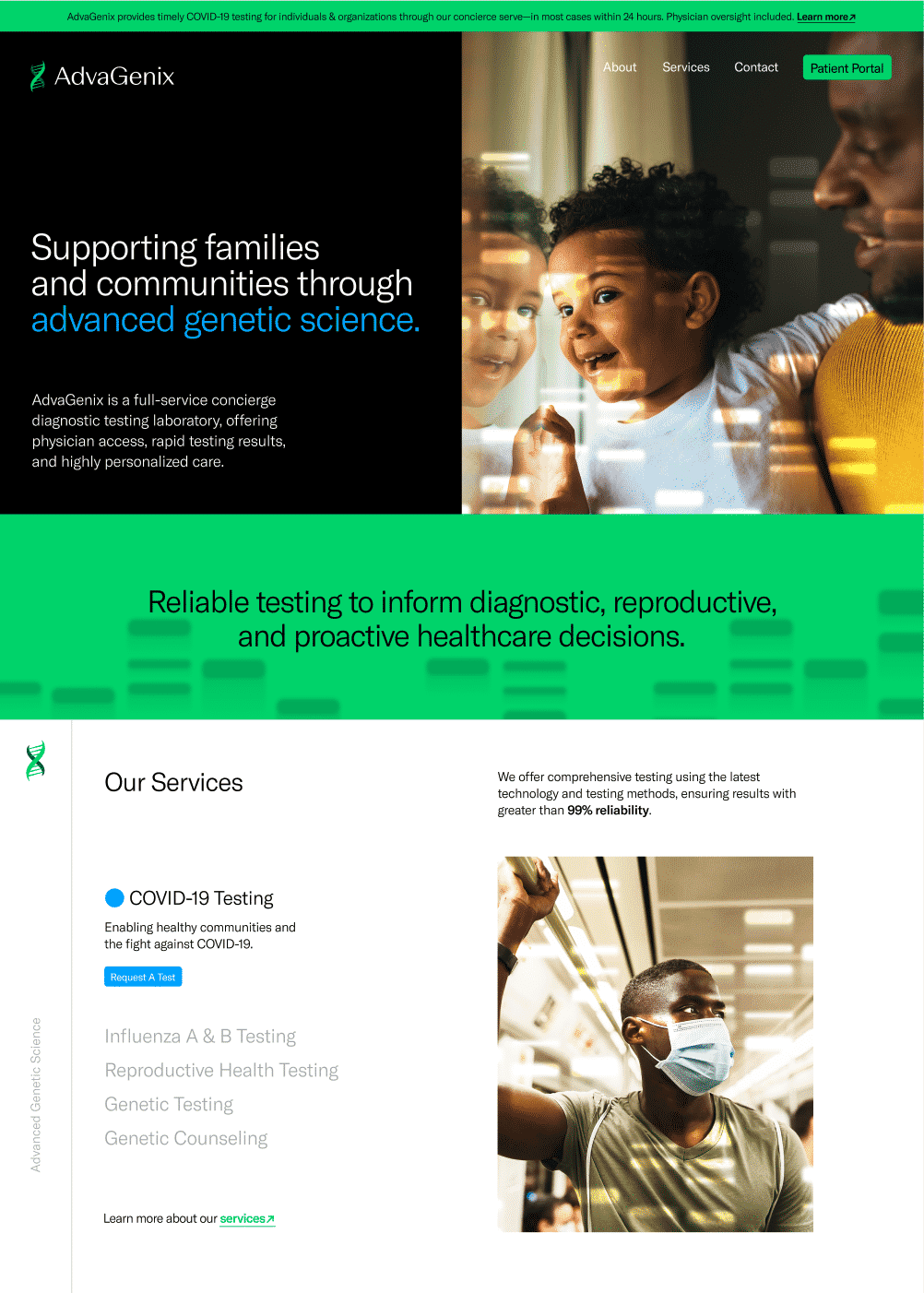 Website Redesign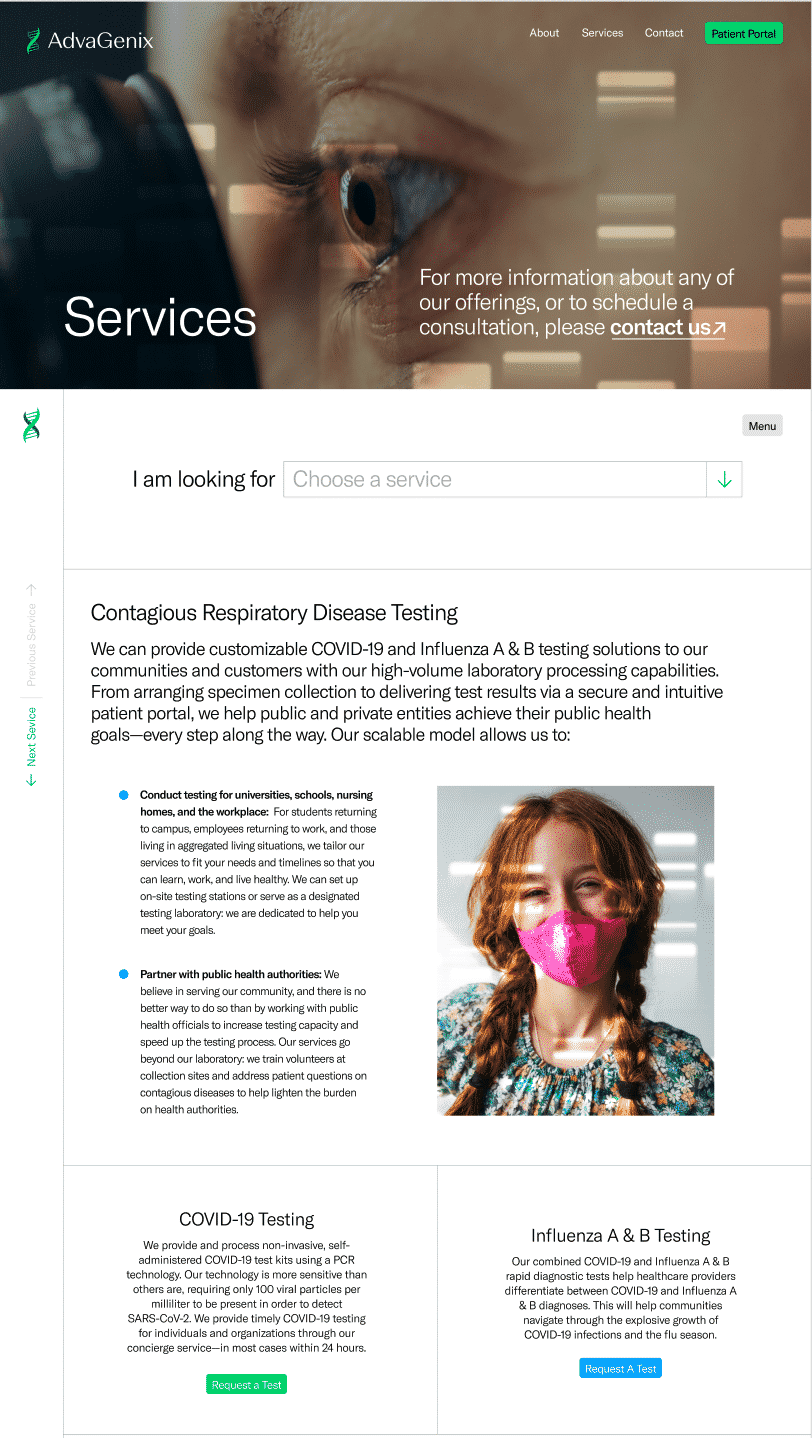 Working directly with the CEO and COO, HPS:
Hired and managed outside legal and political counsel
Established clear workflow processes between legal, communications, and political advisory teams
Drafted proactive and reactive public statements, conducted media training and handled all media monitoring and rapid response needs
Helped guide the company through the complex and evolving regulatory guidelines for Covid-19 testing.
Developed a forward plan for the business to resume testing and pursue new business opportunities.
HPS Creative also led the company through a brand elevation process that included a website redesign and new business development materials.
With HPS' help, AdvaGenix saved their business and resumed patient testing by:
Immediately shifting the media narrative surrounding the company
Amending its relationship with local governments, businesses, and residents
Returning to full compliance with federal and state health authorities and resume COVID testing
Developing a collection of new digital and print marketing materials
Conducting business development outreach to nearly 500 potential customers, including nursing homes, sports teams and private schools across the country.